New Zealand Transport Guide
Transport and travelling in New Zealand is easy with our huge range of travel options, ranging from airline travel through to rental cars. With over 380 New Zealand transport and travel choices to choose from, New Zealand campervans, motorhomes, rental cars, bus and coach travel, motorcycle rental, trains, ferry, boat, airline and air charter are just a few of the ways you can get from A to B in NZ. There are budget rental cars for 1 days rental, through to week long luxury travel options.
New Zealand Region Map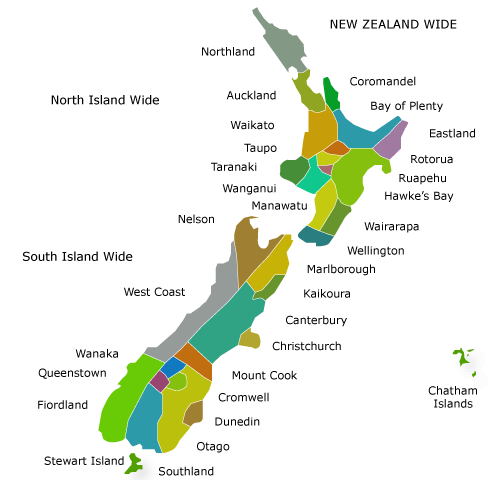 New Zealand Regions A-Z

New Zealand Wide
About New Zealand Transport
New Zealand Transport is generally modern, comfortable and affordable. With both public and private transportation options available, holiday makers can pick and choose between transport methods to select the option that best suits them.
For public transporation, Auckland and Wellington offer local commuter train services, and if travelling on longer journeys in the North Island and much of the South Island, scenic journeys via train are a great option. Throughout New Zealand, bus services are widely available, making it easy for you to get between destinations. Domestic flights are available in all cities and most towns around New Zealand, and international flights are available from the major cities. Taxi services are also widely available in all cities and many towns.
If public transportation is not to your liking, travellers can choose to hire their own car, motorhome, motorbike, or even bicycle. Vehicle hire in New Zealand is generally charged on a daily rate, an additional bond payment may also be required to cover the cost of potential damages. If you wish to hire a motorised vehicle, you must have the appropriate licence to operate it on New Zealand roads. Many overseas driver's licences are valid for driving on New Zealand roads, for up to a 12-month period. It is important that you read through the road rules for New Zealand though, to ensure safe driving while you are here. No driver's licence is necessary for a bicycle, but it is required by law that you wear an appropriate cycle helmet.